Challenge
Our client's home was a beautiful new build, but lacked the personal touches and high end finishes they wanted. Our challenge was turning every room into a direct reflection of our client. This was a large undertaking due to size and client needs.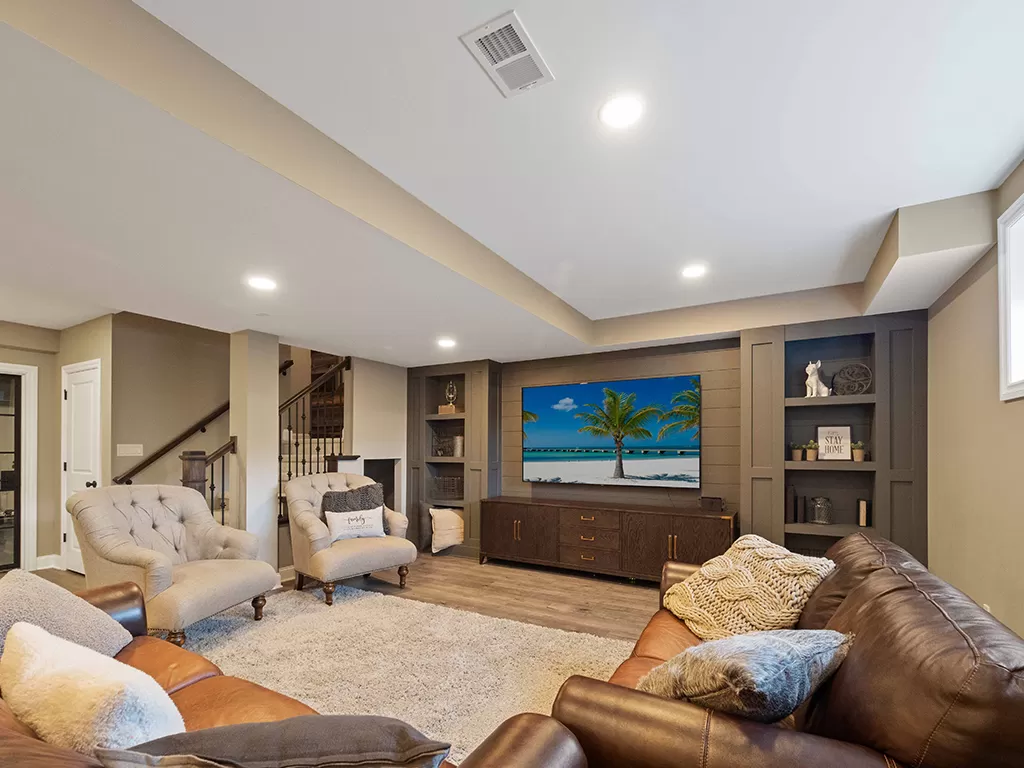 Solution
We completed an elaborate discovery phase with the client, learning their expectations for each room. With this understanding, we touched every facet of the home, turning it into something they had always envisioned.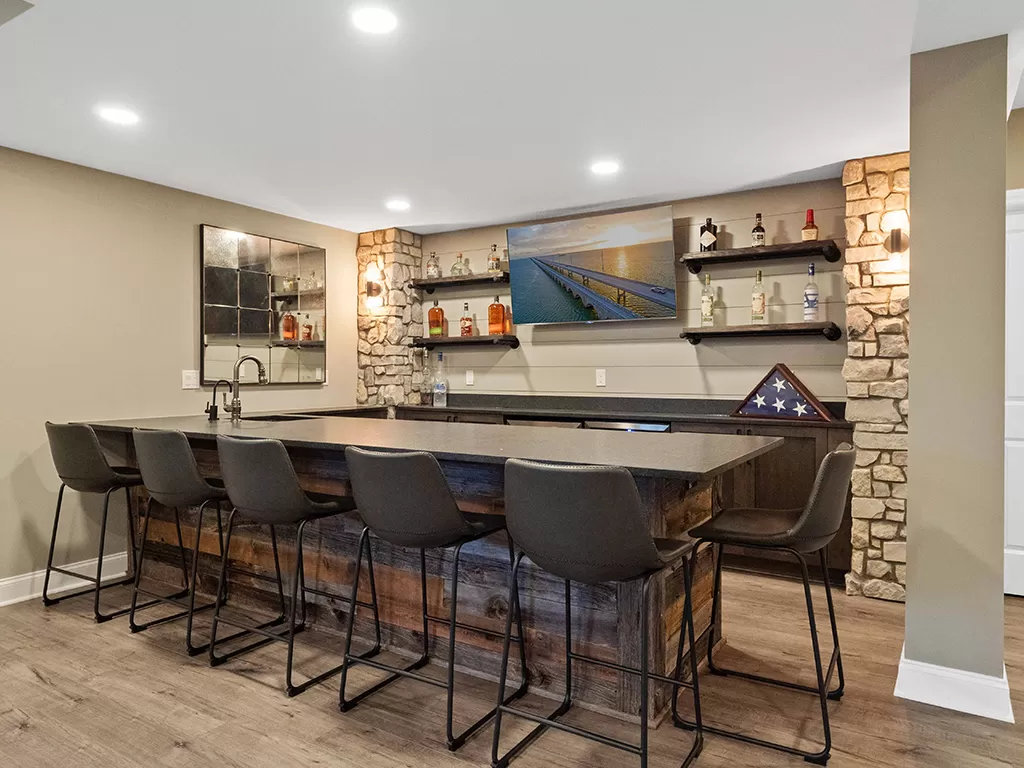 Learn More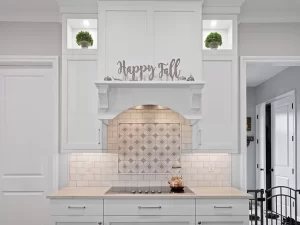 After purchasing a newly constructed home, the homeowner wanted to incorporate their personal style throughout. From a more refined design style on the main floor, to a relaxed, rustic feel on the lower level, our team was able to add those special features to almost every room in the house.
On the main floor, our client's focus was to tidy up the mudroom and to add detail to focal points in the kitchen and living room. To achieve maximum storage space in the mudroom without sacrificing space, we added a row of lockers which are set back into the wall, sitting atop a storage bench. The dark hue of the lockers provides a beautiful contrast to the lighter tones throughout this Mudroom. For added detail in the kitchen and living room, our team designed a uniquely patterned backsplash above the stove, embellished the area immediately around the fireplace with stone, and constructed built-in cabinets & coffered ceilings. Also on this level, we detailed a fully furnished dry bar, complete with glass display cabinets and herringbone tile backsplash.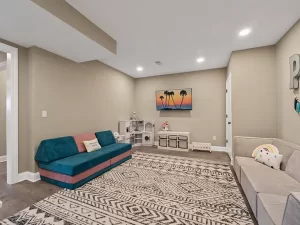 The rustic design of the lower level is first evident in the antique mirror and reclaimed wood wall on the landing of the stairs. We also utilized reclaimed wood in the 6-person bar area as the base of the tabletop and for the liquor display shelves held by black industrial piping at the back wall. The layout allows the bar to openly transition into the main theater area, where the wood theme is continued using incredibly durable, wood-look LVT flooring. Surrounding the screen in the theater, our team fabricated an accent wall with darker toned shiplap and built-in shelving. To cater to this family's lifestyle, our team also designed a conveniently tucked away playroom for the kids to play as much as they like without the worry of messes expanding into the other spaces, and a fully equipped gym with plenty of natural light.
At the end of this project, our client was left with the version of their home they had always envisioned, with all the personal design touches and elevated style components we could have hoped for, as well as increased functionality and usability.
View Our Rochester Whole Home Projects
0 1 2 3 4 5 6 7 8 9 10 11 12 13 14 15 16 17 18 19 20 21 22