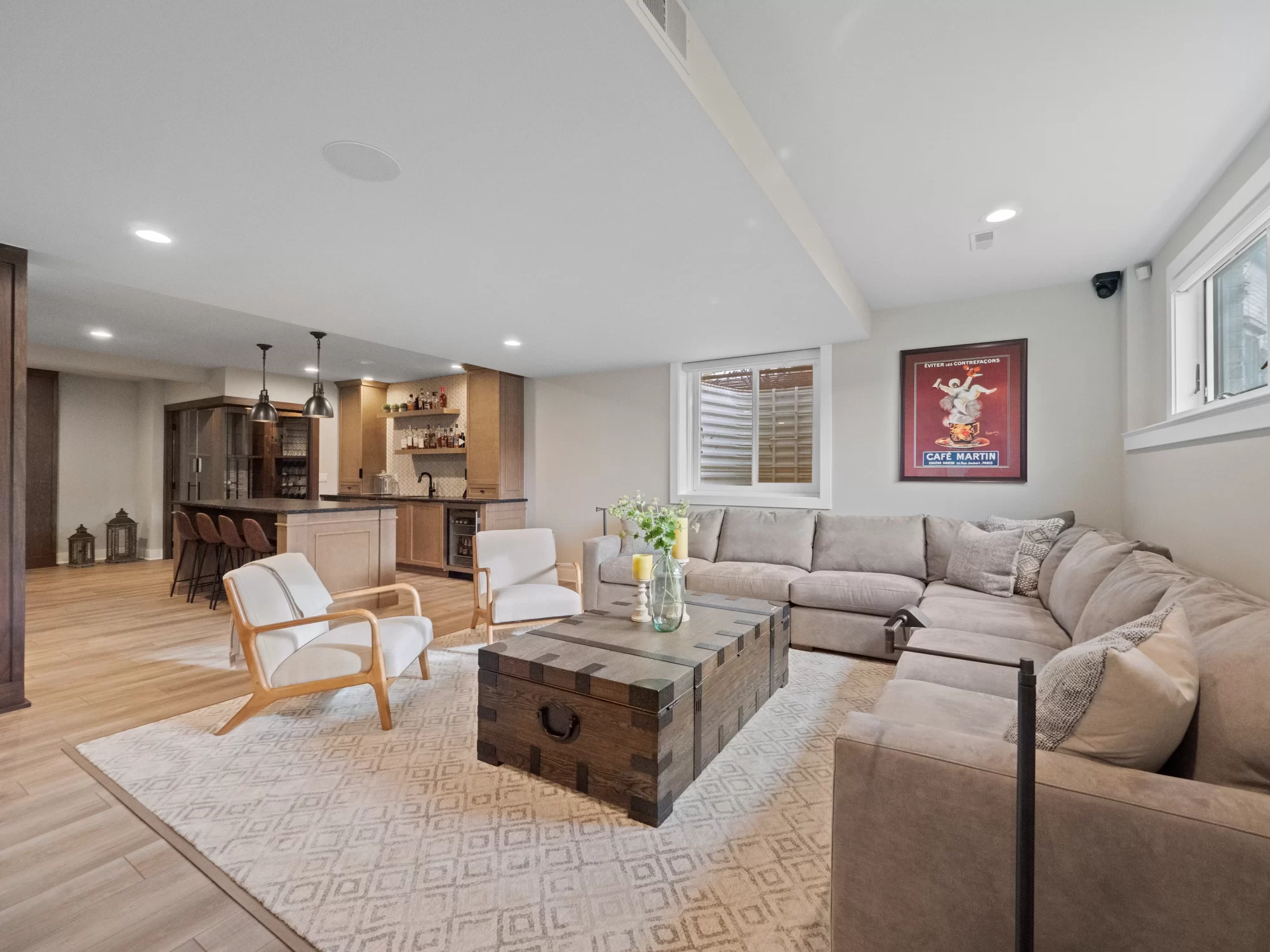 Oakland Township Lower Level & Wine Room
Challenge
An entire lower level renovation is a large undertaking alone, but this one included a custom wine room that needed to hold an extensive collection! We also had to incorporate two different design elements- a sleek, contemporary bar and wine room, and a cozy family-oriented space, ensuring they integrated seamlessly throughout the lower level.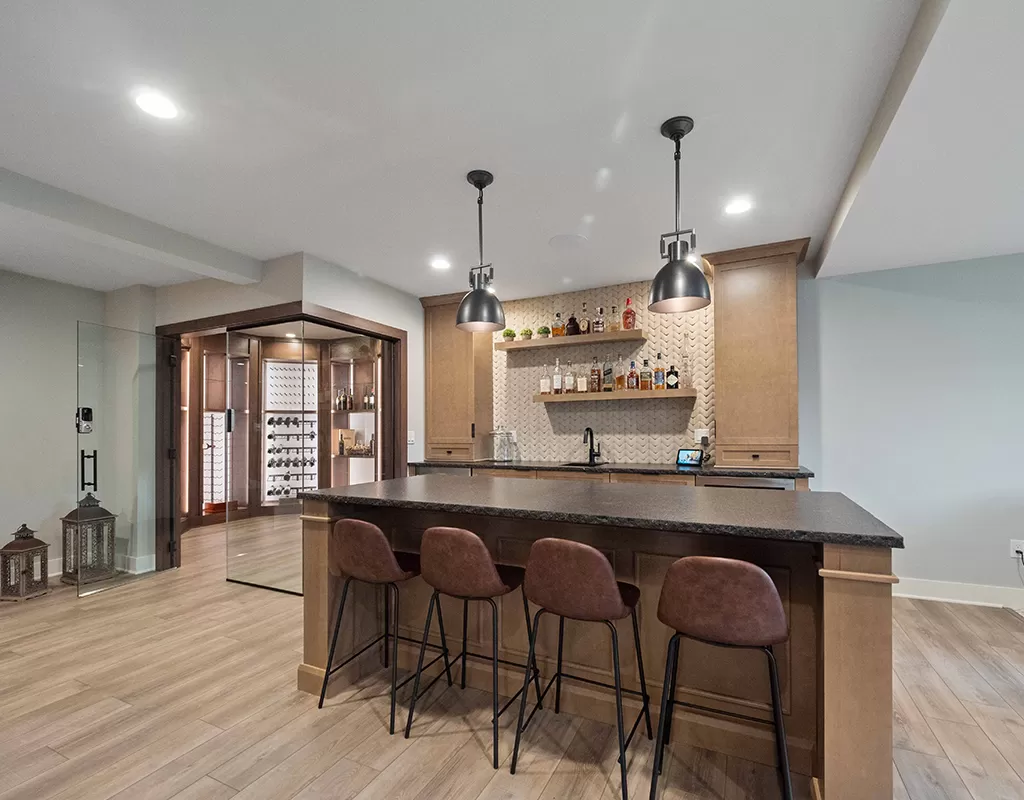 Solution
We built a completely bespoke wine room that included distinctive design elements – an all-glass entry wall, five floor-to-ceiling walls of wine display and a unique octagonal shape. We also added safety features like a biometric lock system to keep out the kids and any uninvited guests!
Learn More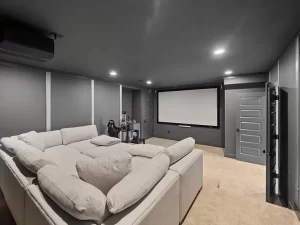 Our family-centric client came to us wanting to transform their lower level into a space where they could enjoy quality time with each other and also entertain friends and relatives. The result is a seamless 4-room floor plan, where each space is unique in its own function and style.
In the main area, lighter tones provide an open and airy feel, and natural light flows in from the awning style windows. Perfect for guests to mingle and relax, this area also has a pool table, full wet bar with seating for four, and the perfect view of the glass-walled wine room.
The wine room was built beneath a turret, giving it its distinctive octagonal shape and allowing five floor-to-ceiling walls of organizational display. Instead of hiding this room away like any wine room designs, our team designed the all-glass entry wall to allow views the inside of the room from all angles of the lower level and a biometric lock ensures that our client's collection is safe from the little ones and any uninvited guests!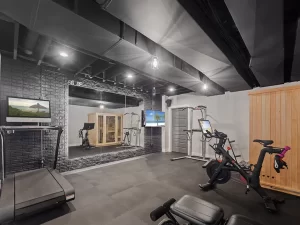 Don't worry though, we included plenty of elements for the whole family in the theater room. Complete with a Sparco racing simulator seat, popcorn machine, and candy bar, this area is perfect for showing off Formula 1 driving skills or having a cozy movie night in (no tickets necessary).
Last, but certainly not least, our client wanted an intense workout room, but with a different, more industrial design style than the rest of the project. In order to achieve this without interrupting cohesiveness, we used a glass paned, barn style door to separate the gym from the main area. Inside, we installed gym flooring, black exposed brick, metal light fixtures, and large backlit body mirrors. To further emphasize the industrial feel, we left the ceiling open and painted all ducts, rafters, and pipes black.
Now, this Oakland township family has the ultimate space to enjoy with their loved ones, and the ability to do the things they love most, without even having to leave home.
View Our Oakland Township
Lower Level & Wine Room Projects
0 1 2 3 4 5 6 7 8 9 10 11 12 13 14 15 16 17 18 19 20 21 22 23 24 25 26 27