Challenge
This was a historic property which always comes with challenges in design and build. We had to keep the historic character of the building in our design, but also add modern touches of our client's style.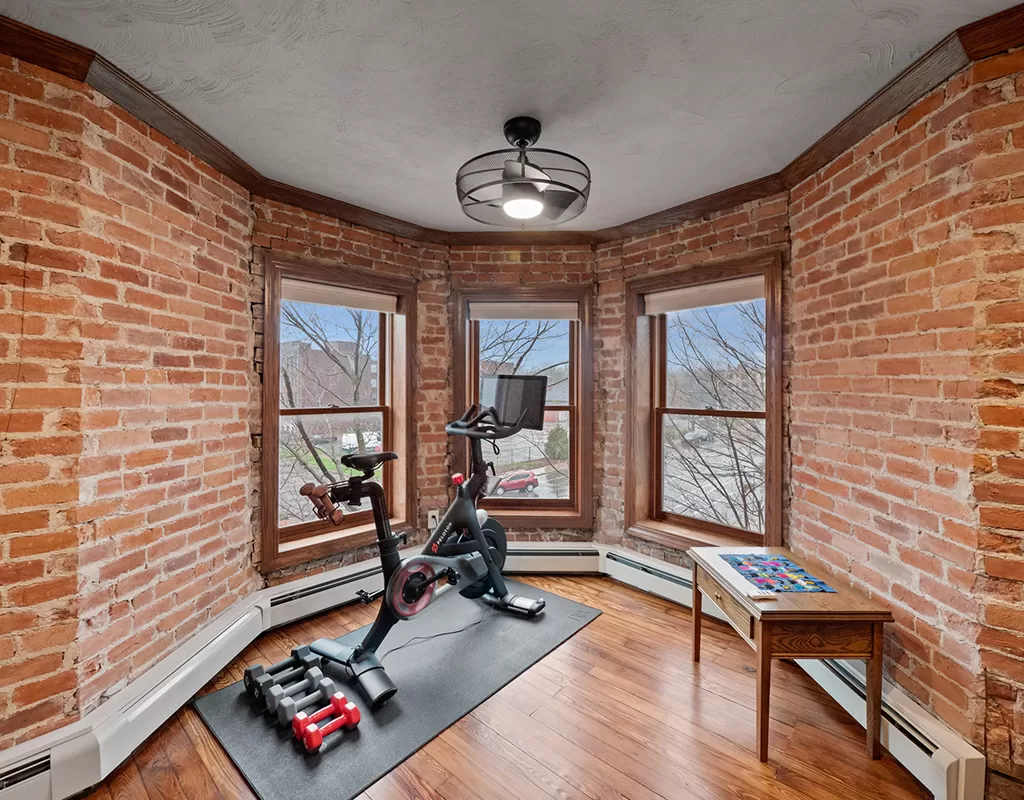 Solution
We retained the original exposed brick and hardwood floors, while creating custom cabinetry and modern countertops. We also utilized open shelving to highlight the exposed brick and created bespoke kitchen designs for functionality, including a custom wine rack and storage spaces.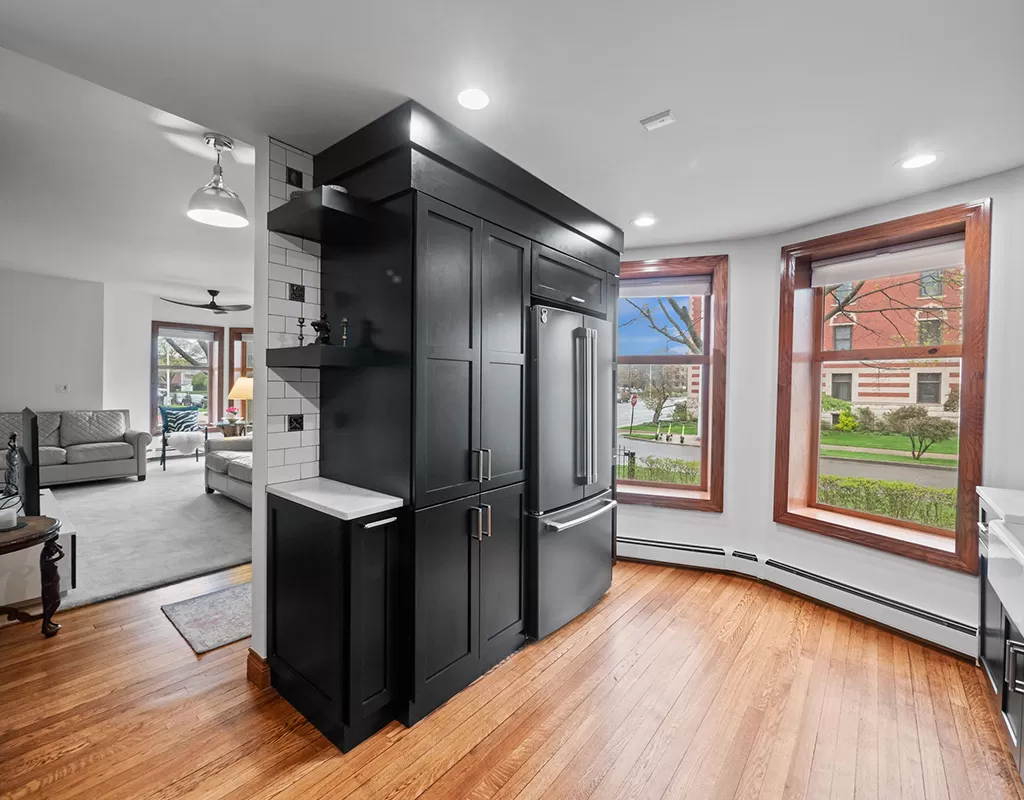 Learn More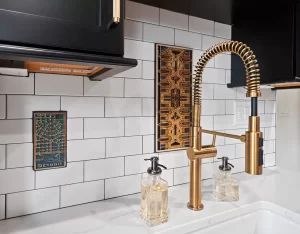 This Historic Brownstone condo in the heart of Detroit provided us with all the primary design elements we needed to be able to create the perfect combination of modern city living and old world charm.
The marriage of the two styles is most clearly demonstrated in the kitchen, where the original exposed brick and hardwood floors are accompanied by sleek black cabinetry and white marble countertops. To take advantage of the complicated brick texture on the accent wall, our team installed open shelving, as opposed to the traditional cabinets that occupy the rest of the kitchen. Since functionality is just as important as aesthetics, we also used open shelving to include a built-in, 8-bottle wine rack, and convenient storage space next to the stove.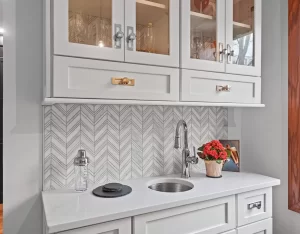 Perfect for the aspiring chef or the late-night snacker, the kitchen is equipped with everything from LED underlighting to brand new stainless steel appliances, and even a pasta faucet at the stove that can be tucked away when not in use. Look even closer to find more art deco finishes, like the hand painted Pewabic tiles in the subway style backsplash, or the dazzling gold mey hardware throughout.
We certainly had our challenges with restoring and transforming such a historic building, but the result was well worth it – a stylish modern condo with beautiful reminders of its past. 
View Our Midtown Projects
0 1 2 3 4 5 6 7 8 9 10 11 12 13 14 15 16 17 18 19 20 21 22 23 24 25 26 27 28 29 30 31 32 33 34 35 36 37 38 39 40 41 42 43 44 45 46 47 48 49 50 51 52 53 54 55 56 57 58 59 60