Challenge
Our clients had their initial lower level build out when they built the home themselves, but they were not happy with the results. So, we had to meet the expectations the previous contractors did not meet while providing the quality builds and concierge customer service our firm is known for.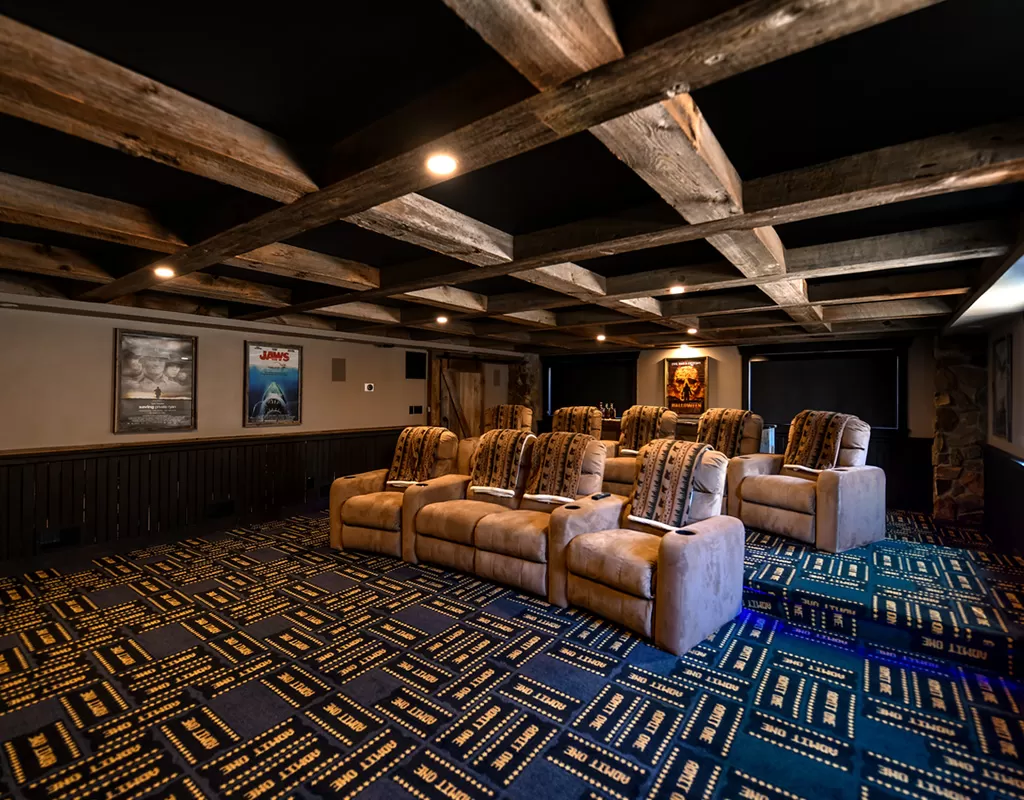 Solution
We gutted everything, with the exception of the ceiling, in order to meet every single one of their needs. We did not want to build on top of something our clients did not love. We also had to bring a Montana-inspired design style to Michigan, with an emphasis on reclaimed materials and natural stone and making their natural beauty shine.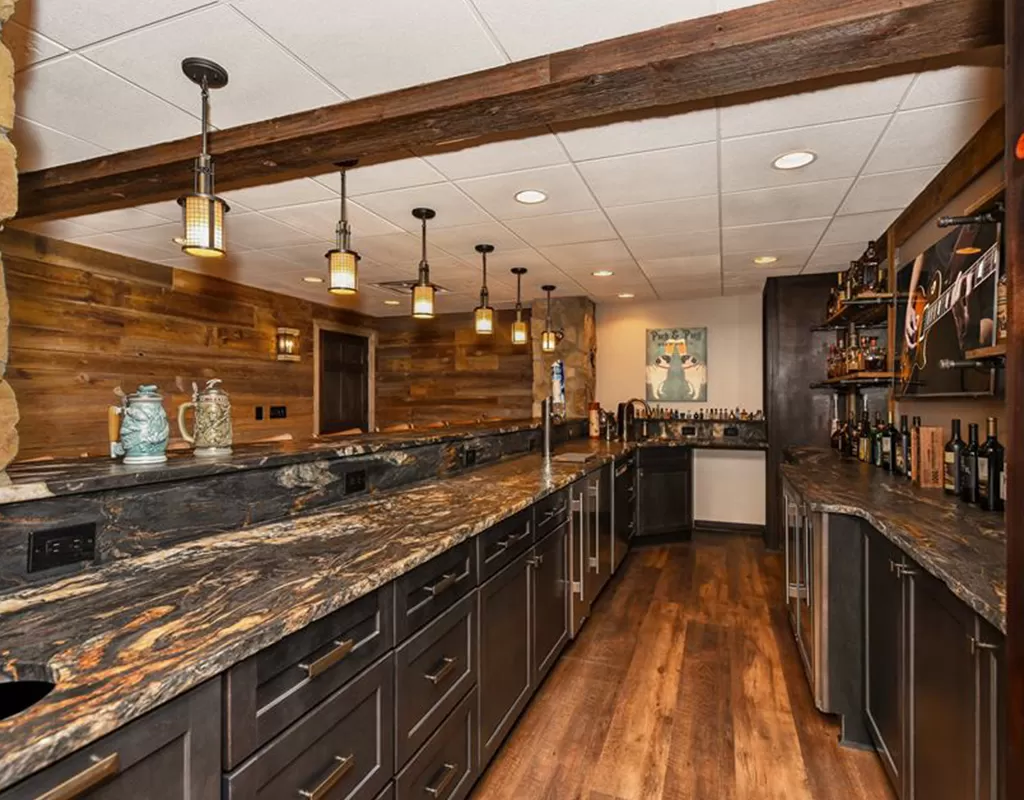 Learn More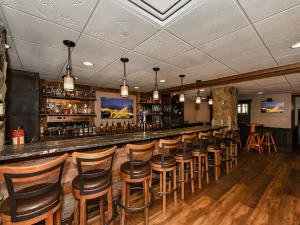 The structural bones of this log cabin offered the perfect opportunity to take an underwhelming and underutilized space, and turn it into the ultimate entertainment center for hosting family and friends.
Before the renovation, our clients' lower level was finished, but the design left them wanting more. We decided it would be best to start from scratch, so the entire level was gutted, with the exception of the ceiling. They also had a significant amount of storage space beneath the garage which was encased in concrete. Because of the soundproof qualities of the concrete, we cleverly designated it as the theater.
The homeowner wanted to implement a Montana-inspired design style across the whole level, using things like natural stone and reclaimed wood. In the sizable theater room, these elements are emphasized in the reclaimed wood ceiling beams and barn door, as well as cobblestone pillars in each corner. Hidden in the ceiling beams are the wiring and projector components, to avoid any unpleasant stray cords.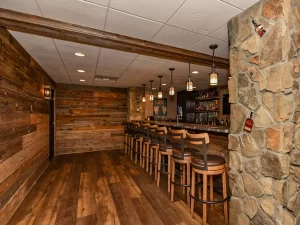 With stadium seating for nine people and space for many more, the theater is sure to accommodate all the guests who stay for the show after having a drink at the expansive 10-person bar. Crafted primarily from flamed granite and reclaimed wood, the bar exhibits a rougher, natural texture to really highlight the 'Montana' theme. Industrial black piping provides support for four liquor display shelves, accompanied by a mirror backsplash. The area boasts storage galore with a floor-to-ceiling wine and glass rack and two built-in refrigerator cabinets, On the outward facing side of the bar, we included easily accessible space for two full sized draft barrels, a dishwasher, and cut-out recyclable or garbage access in the countertop.
View Our Log Cabin Projects